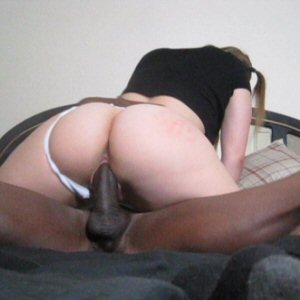 Booty Call
My wife had me arrange for her newest bull Jeremy, aka Mr. 11 inches to come over for a booty call. She was wearing what she normally wears around the house. A baby tee and panties, with a pair socks to keep her feet warm.
This video has a lot of Amber going down on Jeremy's cock. At times I couldn't resist getting in on the action. We even managed to get into a 69 position with them sitting on my face while fucking. Then we had some double vaginal play.
In the end I shot my load all over Amber's ass, while Jeremy came inside of her.