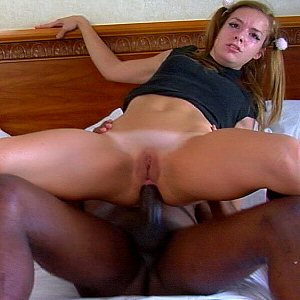 Back Door Play
Amber just had to have one more load out of me before we called it a night. We had just had room service and were lounging in the living room of my hotel.
Amber jokingly asked if I could go another round with her.
I was spent, but I told her I would give it my best.
With that said she crawled over to me and unfastened my robe and began giving me a very sweet blow job. And within seconds I was back inside of her tight pussy pounding away.
Fucking her well used pussy was an awesome experience. Her pussy was still filled with my previous loads and quickly started leaking sperm every where.
At on point a I came in her and huge load of new and old semen ran down her leg and into the sofa.
Without missing a beat I continued fucking her until I fired my fourth and final load of the day into her hunger little womb.